The Aspen is a premier assisted living community located in Brookhaven, MS. The community opened in May of 2017 and was the inaugural project for Focus Design & Development, a company based in Magee, MS. Focus Design & Development provides planning, design, building and construction of state-of-the-art healthcare facilities. Its sister company, Focus Senior Living, offers management, support and consulting services and played a key role in establishing the Aspen of Brookhaven. Focus Senior Living continues to guide and direct the Aspen's ongoing operations and is paramount to its success.
Is Assisted Living Right For Me?
The decision to move into an assisted living facility is a difficult one for many people. Leaving a home and neighborhood that they've often lived in for years can be a daunting proposal. Yet, once the decision is made and the resident moves in, most agree that there are many benefits an assisted living facility. A recent study from My InnerView, a National Research Corporation Company, found 91% overall satisfaction rates from assisted living facility residents. What are some reasons that you might choose to make the move to assisted living? Here are a few:
Convenience
The Aspen offers onsite features such as a beauty salon and gym, which is a great benefit for senior adults who aren't comfortable driving. In addition, there are transportation services offered to get residents to local doctor's appointments, stores, and church services.
Cost
Most residents are truly surprised to see that their cost of living goes down when they move into an assisted living facility. When they factor in the costs that they were paying for groceries, home repairs and maintenance, property insurance tax, and utilities, they find that they save money by living in a facility that provides all these things for one monthly cost. In addition, many homeowners were paying for a security system, yard maintenance, and housekeeping. All of these costs are eliminated when you move to The Aspen.
Medication Assistance
It's often a great relief to families of senior citizens to know that their loved ones are receiving assistance with medication. If a son or daughter doesn't live close by, they don't always know whether their parent is taking proper care of himself or herself. There is peace of mind in knowing they are being monitored and cared for daily.
Prepared Meals
As they age, it can become more difficult for senior adults to get to the grocery store and prepare meals. They find it tedious to cook for only one person, so proper nutrition becomes a real concern. Our facility offers three meals a day under the supervision of a trained chef.
Safety and Security
Senior citizens who are living alone are frequently targeted by criminals. The Aspen offers a safe and environment where residents can come and go freely but are able to live in a secure setting where they can maintain their privacy.
Socialization and Activity
A common complaint among seniors living at home alone is that they are lonely and bored. It can be hard to get out of the house to do the activities they have been accustomed to. Our facility provides planned social activities including card games, exercise, programs, and more, and residents have an opportunity to make new friends. Our residents enjoy eating together, taking walks, and watching TV in the gathering room.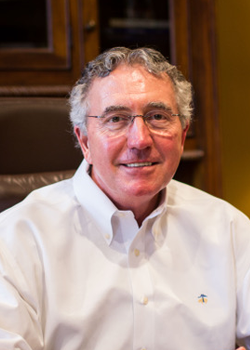 G. Bennett Hubbard, Jr.
G. Bennett Hubbard, Jr. is one of the managing directors of the Focus companies and is also a founding member of Advanced Healthcare Management, a company that provides high-quality, cost-effective rehab services, long-term care and healthcare management services. Mr. Hubbard founded Advanced Healthcare Management with Troy Griffin in 2003 and has served as President and CEO ever since.
Prior to founding AHM, Mr. Hubbard served as an Administrator and Healthcare Consultant for Thames & Associates, PA, a firm specializing in healthcare accounting and consultation, Mr. Hubbard's primary focus areas were long-term care, rural hospitals, and rural health clinics. He has also been employed by Syncor International Corporation in Chatsworth, CA, as well as Millcreek Behavioral Health in Mississippi.
Mr. Hubbard currently serves as President of Mississippi's Independent Nursing Home Association and is Past President of the Mississippi Society of Nuclear Medicine as well as a past member of the Board of Directors of Magee General Hospital's HealthTrust. A volunteer and member of a number of civic and church organizations and committees, he is often called upon by legislative leaders to provide insight, analysis and suggestions regarding pending legislative activity related to healthcare in Mississippi.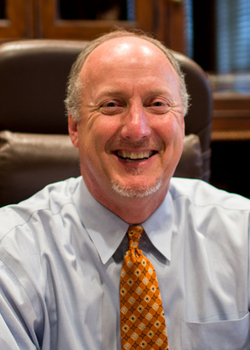 Troy Griffin
Troy Griffin is one of the managing directors of the Focus companies as well as a founding member of Advanced Healthcare Management, where he serves as Vice President and CFO. Mr. Griffin spent 16 years in the public accounting field specializing in healthcare reimbursement prior to pursing an opportunity to own a group of healthcare facilities.
For eight years, he served as managing partner of a multi-office CPA firm that specialized in accounting for long-term care facilities.
Throughout his career, Mr. Griffin has worked with healthcare facilities in many states, such as, Florida, Alabama, Tennessee, Arkansas, Louisiana and Mississippi, contributing his knowledge and expertise to other areas of the healthcare industry. He currently serves on the Division of Medicaid's reimbursement committee and the Independent Nursing Home Association's Legislative Committee, both integral parts of the policy setting process in Mississippi.
An alumnus of the University of Southern Mississippi, Mr. Griffin holds a Bachelor of Science in Business Administration with an emphasis in Accounting. A Certified Public and Certified Global Management Accountant, he is an active member of the American Institute of Certified Public Accountants, the Mississippi Society of Certified Public Accountants and Harrisville Baptist Church.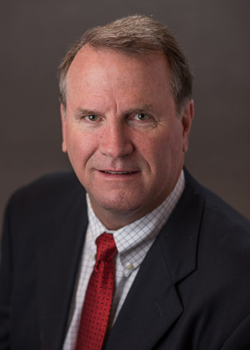 Perry Cox
Perry Cox currently serves as a managing director of Focus Design & Development. Mr. Cox has had a very successful career in the Construction/Building, Real Estate Development and Hardware industries. Mr. Cox attended Northeast Louisiana in Monroe, Louisiana and majored in building construction and business management, followed by the Executive Finance Program at Columbia University in New York City, and most recently attended the Else School of Management Commercial Real Estate Program at Millsaps College.
In 1987, Mr. Cox was the founder and CEO of Southern Door and Hardware Inc. in Jackson, MS, a company that he later sold to Hardware Corporation of America in 1999. In 1999, Mr. Cox served as the President of the Mississippi Chapter of the Association of Builders and Contractors (ABC). He then served as the President of the Hardware Corporation of America South. In 2001, Mr. Cox was the founder of Cox Hardware LLC.
In 2011, Mr. Cox ventured into the healthcare arena as a Partner and Board Member of Sunflower Home Health in Ruleville, MS. Since then he has served as Partner and CEO of Triad Medical Supply located in Ridgeland, MS.  In 2014, Mr. Cox led the merger between Triad Medical Supply and Ciscura Infusion Service (Alpharetta, GA) and became Chairman of the Board. In 2015, Ciscura was acquired by Infusystems of Madison Heights Michigan. He was the Founder and Managing Member of PNC Investments (Madison, MS), a company that deals in commercial and residential real estate, cellular tower and spectrum development.
Learn More About Focus Companies